Donations
Donations/ Sponsors invited for the Darbar Activities!
The daily operations, functions and activities organized by the Darbar is largely based on the contributions and donations by members of the public. Any contributions in cash or kind or donations for the Darbar will be deeply appreciated & acknowledged.
SOUVENIR:
We shall be bringing out a colourful Souvenir and we request for Advertisements.

Donation Cheques may be drawn in favour of "Dayalibai w/o Udhasingh Ramchandani Guru Nanak Darbar"

Email: hiroo.pardasani@gmail.com
"OCTOBER 2020- COVID-19 ACTIVITIES * GURU NANAK JAYANTI ON 30TH NOVEMBER 2020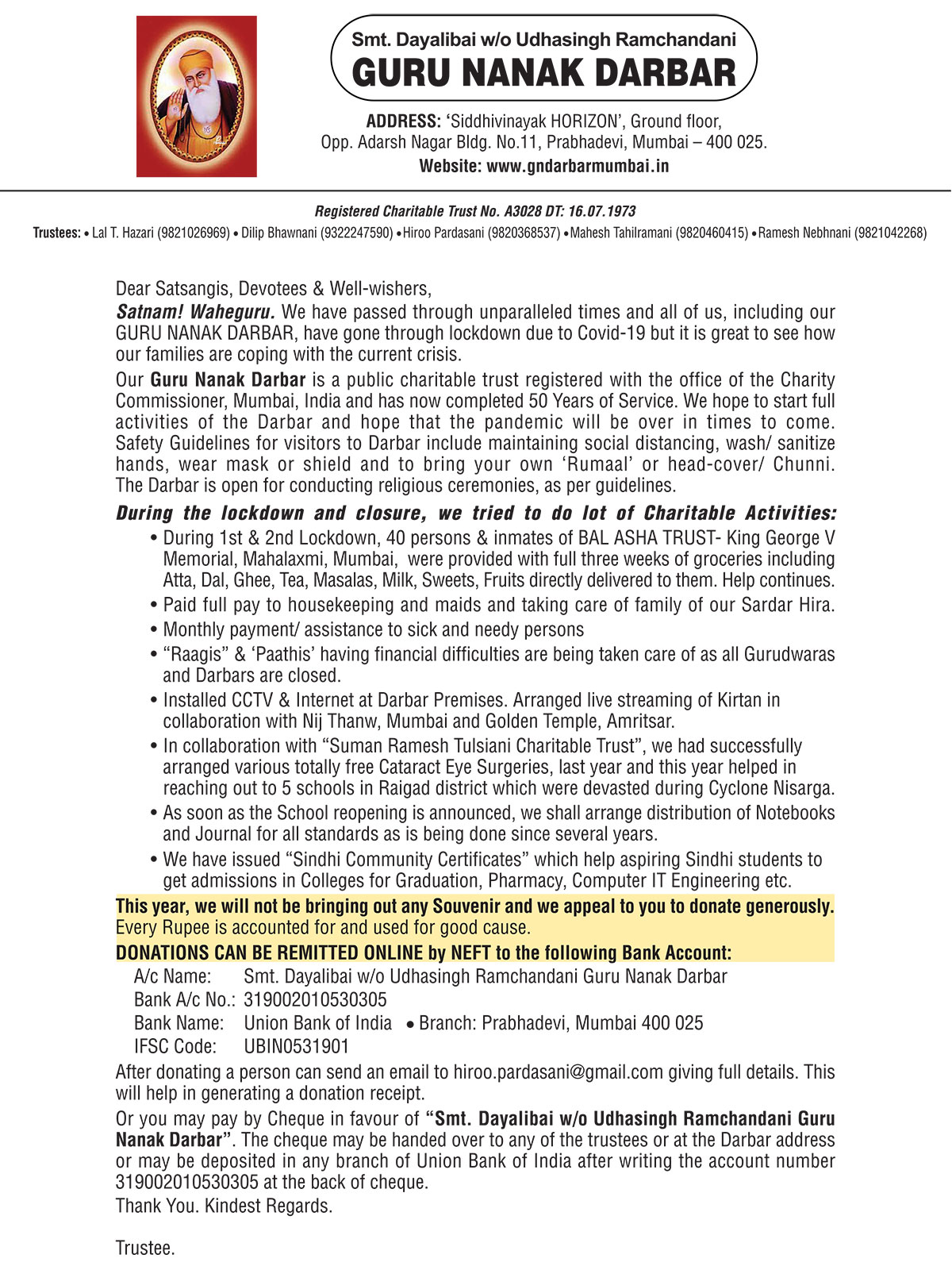 .